Psychotherapy Practice Town Hall
September 24 @ 9:00 am

-

10:30 am

MDT

Free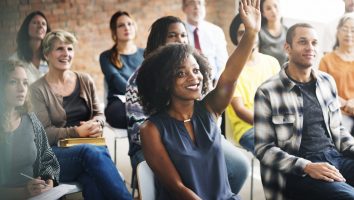 ONLINE ZOOM TOWN HALL MEETING — PRACTICING PSYCHOTHERAPY IN COLORADO
September 24  from 9 am to 10:30 a.m.  
Jim Carr, Attorney-at-Law 
Dr. Leslie, LPC, LMFT, CACIII, RPT-S, DAACS, MAC
Attend this online Town Hall Meeting to review best practices for maintaining your psychotherapy practice with CAP Advisory Board Members Jim Carr, former Asst. Attorney General for Colorado and Dr. Reo Leslie, Ex. Dir., Colorado School for Family Therapy. They will spend about 20 minutes reviewing some of the best practices for maintaining a psychotherapy practice including the importance of developing relationships with your local legislators. Their presentation will be followed by a Q & A discussion of how to maintain your psychotherapy practice today.  Bring or submit your questions about how to operate under DORA regulations as well as how to avoid complaints and lawsuits.
Forward to carol@coloradopsychotherapists.org any specific questions you want the speakers to address.
This event is developed by the Colorado Association of Psychotherapists and presented by CAP-EDU. RSVP at cap-edu.org    Please share the email you want us to send the zoom link prior to the meeting.
Register: Register for this event so you can receive the event link and a reminder before the event!
Join: Join the Colorado Association of Psychotherapists to protect your right to practice in Colorado!
Donate: A $10 donation is suggested.
Recognition: Special recognition goes to Dr. Betty Cannon of the Boulder Psychotherapy Institute, Carol O'Dowd of Prajna Healing Arts, and the CAP Education Committee for their outstanding work planning the topics and arranging the speakers for this event series. Thank you!
RSVP to receive an email with a link to the video event
Event Link: RSVP for a video link to the event.
Donation: A $10 donation is suggested. Donations support CAP-EDU's charity mission to present educational events about mental health to the public and mental health professionals of Colorado.
Affiliate: If you are a mental health professional, consider joining our affiliate organization, the Colorado Association of Psychotherapists!