1 event,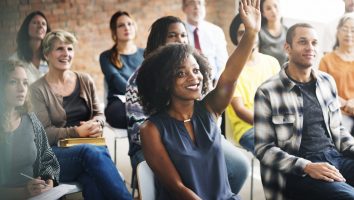 ONLINE ZOOM TOWN HALL MEETING -- PRACTICING PSYCHOTHERAPY IN COLORADO September 24  from 9 am to 10:30 a.m.   Jim Carr, Attorney-at-Law  Dr. Leslie, LPC, LMFT, CACIII, RPT-S, DAACS, MAC Attend this
Event Link: RSVP for a video link to the event.
Donation: A $10 donation is suggested. Donations support CAP-EDU's charity mission to present educational events about mental health to the public and mental health professionals of Colorado.
Affiliate: If you are a mental health professional, consider joining our affiliate organization, the Colorado Association of Psychotherapists!