Leland Hoover, MBA
Board Chair
Leland is a management and marketing consultant servicing therapists, entrepreneurs, and nonprofit organizations.
(303) 885-9860
Management & Marketing Consultant
leland@cap-edu.org

Diane Doe
Vice-Chair
Diligent Self Care, ways to better identify Self Neglect. Assisting to release old feelings and make room for freedom. Respecting that the Client will lead the way. Working in partnership with individual goals and better living.

Jen Hansen
Secretary
I have been a psychotherapist since 2014.
I am a certified Clinical Hypnotherapist, a Registered Yoga, and Meditation Teacher. I am a former K-12 social science and physical education and health. I have been studying a shamanic path for 6 years and that very much influences my approach to teaching and healing.
303-842-0307
Clinical Hypnotherapist
Yoga and meditation teacher
Jen@cap-edu.org

Scott Olds
Treasurer
I provide counseling services to highly sensitive individuals, couples, and families for anxiety, depression, grief, and relationship issues.
(303) 817-8369
scott@cap-edu.org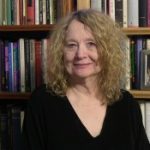 Betty Cannon, Ph.D.
Psychologist
Betty Cannon, Ph.D., is the president of the Boulder Psychotherapy Institute. BPI trains therapists in Applied Existential Psychotherapy (AEP). AEP interlaces the insights of contemporary existential and psychodynamic approaches with techniques inspired by Gestalt and other experiential therapies. Betty is its founder.
(303) 494-0393