"What mental health needs is more sunlight, more candor, and more unashamed conversation." – Glenn Close
CAP-EDU Grants And Donations
CAP-EDU depends on grants and donations to bring quality educational programs about mental health to the public. CAP-EDU is grateful to the organizations and individuals that make enable us to fulfill our mission. We exist to be a light in the darkness.
Donations are used to present educational mental health programs to adults in Colorado.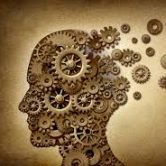 Donations
CAP-EDU is grateful to all our donors.
Donors

Grants
Google Nonprofit Grant
CAP-EDU is a recipient of a Google Ad Grant. "The Google Ad Grants program supports registered nonprofit organizations, including many that share Google's philosophy of community service to help the world in areas such as science and technology, education, global public health, the environment, youth advocacy, and the arts. Google Ad Grants is an in-kind advertising program that awards free online advertising to nonprofits."
TechSoup Grant
CAP-EDU is a recipient of a TechSoup.org Grant. TechSoup.org offers donated technology products and services to qualifying nonprofit organizations.