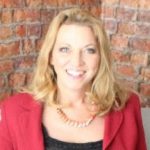 By Debbie Marielle Elzea
As a pleasurable, loving, and s ex ual romantic partnership is wonderful for well-being, health, happiness, and family stability, there is certainly overlap in end goals between therapy, marriage counseling, and life/relationship/embodied coaching.
In therapy, a clinician generally treats a mental or psychological disorder or illness, thus treatment is often covered by health insurance. Therapists are highly trained to treat trauma, heal past wounding, and help a client process why she feels the way she does; a responsible coach refers these situations out. Yet healing the past and emotional distress does not necessarily create a robust, enjoyable s ex life. Many women have worked on their issues for years, and still have a mediocre sex life!
Coaching does not focus not on the past or disorders, but provides support, guidance, and accountability for a mentally healthy client to set and achieve her vision for the future. Beyond talk, it uses life coaching methods, and somatic, embodied practices to help women shift mindsets, attitudes and behaviors about their bodies, se xuality, and relationships. While therapy is often about "healing," in coaching it is "empowering" to achieve one's goals, gain confidence, skills, and be cherished by her partner!
There are many "blocks" to female sexual pleasure, such as boredom, not knowing what she likes, or the inability to get "out of her head" of judgment, body shame, and other distractions, and into the present moment, body and senses, where se xual pleasure takes place. Talk-based and cognitive methods only go so far; "of the body" mindful coaching practices are proven to calm and rewire the brain for greater focus and pleasure, enabling her to overcome the most common female s ex ual challenges: low desire, low pleasure and even pain.
A coach often specializes; and so my focus is not only s ex uality, but also what I know best: women in committed relationships with a man! So in addition to overcoming se xual blocks, as the 'Romantic Sex and Intimacy Coach" I also help women get the emotional connection they crave through time-proven gratitude, respect, and communication practices.
My philosophy is it only takes one partner to change the loving dynamic of the relationship! So while approaches are different, they can be very complimentary, and both therapists and coaches provide great benefit to their clients in healing, empowerment, happiness and self-growth!
or if your love life could be better, I invite you to contact me for a complimentary one-on-one talk!Book a talk
Please check out my whitepaper and video: How's Your Sex Life? An Intro to Embodied Sex Coaching for Mental Health Professionals